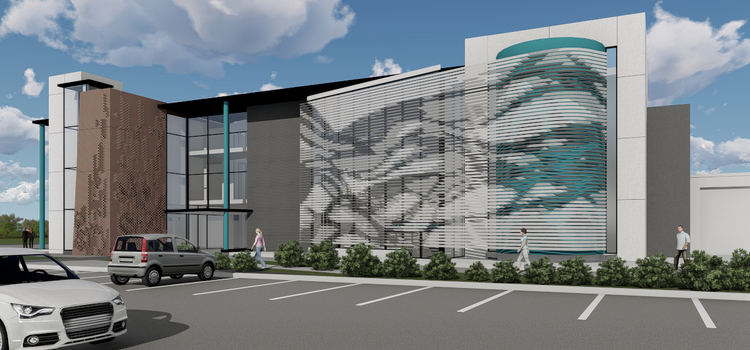 Balshaw & Fogarty Architects in Top Four Design Entries
In July 2020, Balshaw & Fogarty Architects' design submission placed in the top four entries for the extension and refurbishment of Nelson Mandela University's Ocean Sciences Campus.
Our coherent and well-integrated planning solution addresses the needs specified in the design brief, while the architectural style balances cues from the existing buildings' civic architecture with contemporary, innovative design elements.
One of the distinguishing features of our design, is the proposed replacement of existing louvres with a parametrically designed facade system. Coded in Python and modelled in Blender, we created algorithms to generate a system of twisted steel louvres, allowing us to adjust the level of shading to suit each facade's orientation. This resulted in a striking visual appeal, with flowing forms inspired by the ocean.

Images from this design submission can be viewed in our Portfolio section.